On November 26, a technical e-day will take place, exceptionally  100% remote, organized by SAMPE.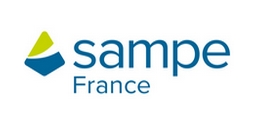 The program for this day: conferences and presentation of innovative projects like our STEADIEST project conducted by NEXTEAM GROUP teams and 2 partners (Conseil & Technique and Arts & Métiers).
The technical advances which mark out the project will be presented to the materials and process innovation professionals who will attend this day.
Discover the video presentation of the project on Youtube channel.
To find out more about the STEADIEST project:  Dedicated page to the project 
To know more about SAMPE: The SAMPE (Society for the Advancement of Material Process Engineering) is an international association of professional members, which provides information on new materials and implementation processes as well through forums techniques, journal publications or books in which professionals in the field can exchange ideas and express their points of view.